Happy Holidays! I hope everyone had a wonderful Thanksgiving. I'm assuming that everyone, like me, is already into the Christmas craze! I've been under the weather so my house is not coming along as quickly as I would like but I still have plenty of inspiration for you!
This week I thought I would start the Christmas inspiration with something fun. I love traditional Christmas trees but I also like to shake it up a bit. I always want to do something a little out of the box. So let me share some of my favorite nontraditional Christmas trees with you...
Who doesn't love a PVC pipe tree! Leave it to Martha Stewart to make PVC adorable!
DIY Tutorial
Upside down tree? Did I miss something? I think I missed the memo that this year we were hanging the tree from the ceiling. Well apparently, it's a very old tradition in Europe. Check out the interesting article I found here.
So I have a confession, I act all sophisticated and grown up but deep down I'm still such a kid at heart. This might be my favorite Christmas tree EVER!
Source
Can I just say my Christmas in the country was never this cute! I love the blue and red. Even blue pine cones!
In Houston, Texas this is the closest we get to making a snowman!
Great idea!
I thew this one in for fun. I'm pretty sure my husband has enough ties in the closet that I could easily do this!!!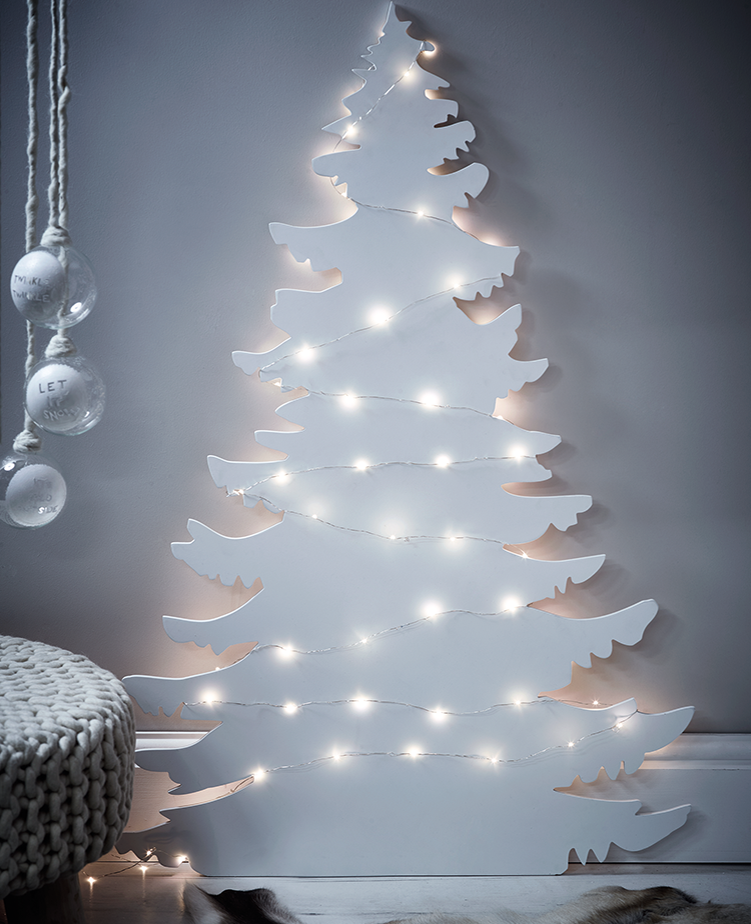 source
My Top Tips For Decorating Out Of the Box
If you have a small space think UP, try fish line to make your tree come down from the chandelier or make use of your wall space!

Think in non-traditional colors. Maybe work with the color palette that you already have in your home. If you can't find ornaments that are the right color you can make them. The craft stores have clear ornaments that you can pour paint into. The options are limitless!

Think of items that you have a collection of. Are they stackable? Will they hang on a wall?

Do you love books? Have book shelves? Create a tree out of arranging books on your shelves. You can even cover them in wrapping paper to add a bit of color or keep them neutral for a more natural palette.

When you go run errands for the day, keep your eye out for anything that looks like it would work for your decor. Often times I stay away from the Christmas isles. It helps clear your mind. Walk through the hardware store and think Christmas Tree! Sometimes we have to force ourselves to see things in a different light. What about using cute drawer pulls to be the ornaments on a cut-out wood tree?
What about a Christmas tree outside? Who says it needs to be inside?
Don't get me wrong, I love the traditional red and green Christmas. But sometimes I just want a bit of a change. I personally love pink! So I've found a way to mix all of my traditional colors red and mix in a little of the fun colors too. Check back in a couple of days to see my favorite Christmas Tree!